On and Around Richmond Avenue by Bike
Upcoming Dates:
Our bike tours have concluded for 2016 – see you on a bike tour in 2017!
COST:
General Admission: $15
Student Admission: $5
Explorer Pass Holders: Free
Bike Tours are Presented by: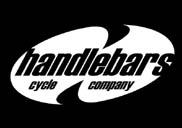 This tour is a terrific overview of the Victorian architecture and hidden commercial corners in and around Frederick Law Olmsted's grand Richmond Avenue. On this tour, we will venture from the Elmwood Village and see mini-neighborhoods from the EB Green-designed homes on Dorchester Road to the Fargo Estate Historic District and Cottage District.
The tour meets at Perks Coffee at 448 Elmwood Avenue, at the corner of Bryant Street. Street parking is available on Elmwood Avenue and surrounding streets.
Tour Details:
Helmets are required for all tour participants. Each tour participant must have a bicycle in good working condition; participants are also required to sign a waiver before the tour.
The minimum age for this tour is 14 years old.
Advance reservations are encouraged but not required for this tour.

All credit card payments must be made in advance.  Advance reservations with a credit card can be made online until the tour starting time. Cash or checks are accepted at the start of the tour.
If you make an advance reservation, please print your confirmation email, or be prepared to show it on your phone.

This tour is approximately two hours in length.
Please wear appropriate footwear and dress for the weather.
In the event of heavy rain or other severe weather, this tour will be canceled.
Cameras are encouraged!