Luxury Living: Delaware District by Bike
Upcoming Dates:
Our bike tours have concluded for 2016 – see you on a bike tour in 2017!
COST:
General Admission: $15
Student Admission: $5
Explorer Pass Holders: Free
Bike Tours are Presented by: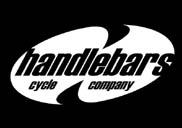 Lined with opulent mansions, Delaware Avenue is a reminder of the Queen City's Gilded Age prosperity. Join us for a bike tour along this grand avenue and learn about these glorious mansions and the wealthy industrialists and financiers who built them. The tour will also visit some of the lesser-known side streets that rival Delaware Avenue for elegance and sophistication.
Meet in front of the TR Site at 641 Delaware Avenue, Buffalo, NY 14202.
Tour Details:
Helmets are required for all tour participants. Each tour participant must have a bicycle in good working condition; participants are also required to sign a waiver before the tour.
The minimum age for this tour is 14 years old.
Reservations are encouraged so we can plan for the number of participants; however they are not required.
This tour is approximately two hours in length.
Please wear appropriate footwear and dress for the weather.
In the event of heavy rain or other severe weather, this tour will be canceled.
Cameras are encouraged!