tours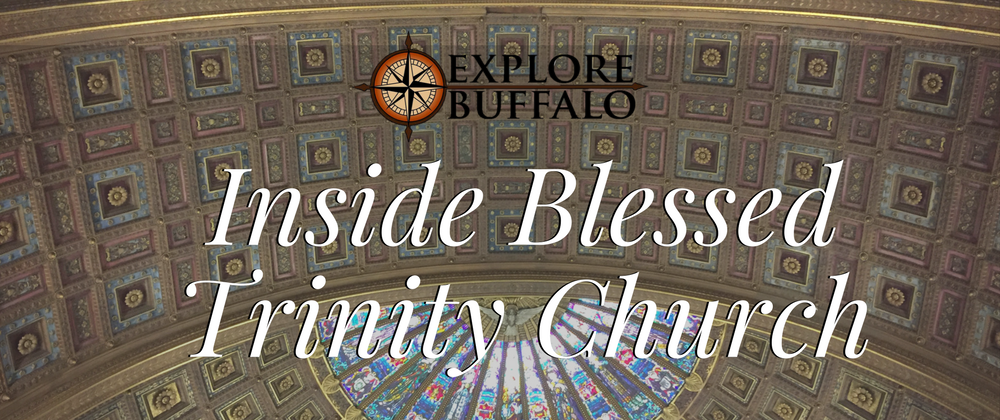 Inside Blessed Trinity Church
COST:
Admission: $15
Student Admission: $5

Please note that there is no Explorer Pass discount because this tour is a fundraiser.
Upcoming Dates:
2017 Dates Coming Soon!
An extraordinary example of Lombard Romanesque style architecture, this interior tour of Blessed Trinity Roman Catholic Church is not to be missed!
With over two thousand symbols depicted in terra cotta tiles, painting, and sculpture, Blessed Trinity is a work of art that can never be replicated due to the exceptional level of craftsmanship that is no longer available. Completed in 1928 at a cost of over a half million dollars, the church is considered one of the purest examples of 12th Century Lombard-Romanesque style in the United States.
This interior tour will highlight the spectacular interior details of the church, explaining the symbolism of this amazing display of Christian iconography.
All proceeds from this tour will benefit the Blessed Trinity "Under This Roof" Fund that provides for ongoing repairs, restoration, and maintenance of this landmark church.
This tour meets at Blessed Trinity Church, 317 Leroy Avenue, Buffalo, NY 14214. Parking is available in the church's parking lot.
---
Tour Details:
Reservations are encouraged but not required for this tour.
This tour is between ninety minutes and two hours in length.
This tour is mostly indoors, with a small portion of the tour outdoors based on weather conditions.
Cameras are encouraged!