Explore Buffalo has created a series of Walking Routes as a public resource for outdoor activity and personal wellness in response to COVID-19. Getting outdoors to walk is a healthy way to stay active and reduce stress and anxiety while engaging in social distancing strategies. Each Walking Route includes architectural and historical points of interest, and is approximately 1.5-2 miles in length, or approximately 3,000-4,000 steps.
As you walk on these routes, or on a route of your own, please share photos with us on Instagram by tagging us @explorebflo or using #explorebuffalo.
While an Explore Buffalo walking tour typically costs $15, these walking routes are being provided as a free community service. You can support Explore Buffalo with an online donation or by purchasing a gift certificate for a future tour.
Classic Walking Routes:
---
Translated Walking Routes:
Thank you to Journey's End Refugee Services for their translation assistance. 
---
Ferry Street Walking Project:
Explore Buffalo, in partnership with REACH Buffalo and the Wellness Institute of Greater Buffalo, has developed walking routes along the entire length of Ferry Street.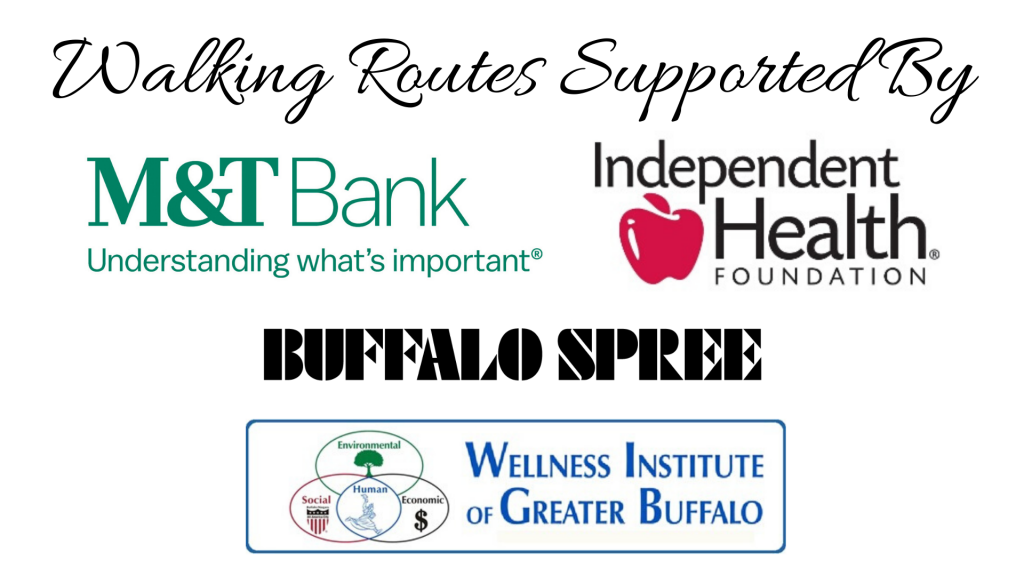 "Once again Explore Buffalo comes through with creative educational and health enhancing resources for our community," said Phil Haberstro, Executive Director of the Wellness Institute of Greater Buffalo, "These new walking routes provide a safe way to gain the many health benefits of walking at a time that is convenient for you!"