Thank You
Support through donations, sponsorships, and grants is essential for Explore Buffalo to continue to grow and promote Buffalo by providing a variety of exciting and high-quality tours and events for diverse audiences.
Commitment to Diversity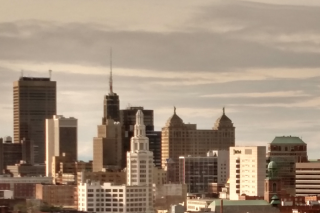 Our Western New York community has an incredible diversity of people of different races, ethnicities, religions, sexual orientations, physical abilities, and other social or economic realities. We are committed to listening, to learning, and to taking action to be an inclusive organization.
Community Cultural Project
The Community Cultural Project goal is to promote a greater understanding of WNY's diverse communities. We're working to develop stronger relationships with local organizations to expand our understanding of what makes Buffalo such a unique place to live.
Community Cultural Project Presented by:

Doors Open Buffalo Photo Contest
Submit your photos from Doors Open Buffalo!
Categories:
Building Interior
Architecture Detail (Exterior or Interior)
Event-Day Smartphone Photo
Submit your photos through October 1st and enter to win a Family-Level Explorer Pass.
Photo submissions will be shared weekly on our homepage and social media channels. All photo contest rules are online now! Learn More.
See you on Saturday, September 25th 10am-4pm for Doors Open Buffalo. Register now at www.doorsopenbuffalo.org or Click Here for the Participating Buildings List
Ready to Submit? Submission Form
"Our guide Lisa did a great job covering the history and architecture of the area. She gave lots of details that we, as 25 year residents, had never heard."