Thank You
Support through donations, sponsorships, and grants is essential for Explore Buffalo to continue to grow and promote Buffalo by providing a variety of exciting and high-quality tours and events for diverse audiences.
Commitment to Diversity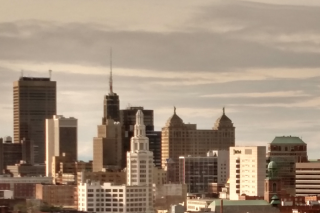 Our Western New York community has an incredible diversity of people of different races, ethnicities, religions, sexual orientations, physical abilities, and other social or economic realities. We are committed to listening, to learning, and to taking action to be an inclusive organization.
Community Cultural Tours & Speaker Series
The goal of our Community Cultural Tours is to promote a greater understanding of WNY's diverse communities. We're working to develop stronger relationships with local organizations to expand our understanding of what makes Buffalo such a unique place to live.
Community Cultural Speaker Series >
Community Cultural Tours & Speaker Series Presented by:

Doors Open Buffalo 2021 Photo Contest
Thank you to everyone who participated in the Doors Open Buffalo 2021 Photo Contest!
Take a look at the slideshow to see the winning photos for each contest category. We also awarded two honorable mentions for each category. Congratulations to all!
Architectural Detail Category: Cheryl Truesdell & Judith Maggs
Full Exterior Category: Kathryn Fenna & Thomas D'Amore
Full Interior Category: Gerri Jones & Nick Rider
Smartphone Photo Category: Lisa Gantress & Gerri Jones
"Our guide Lisa did a great job covering the history and architecture of the area. She gave lots of details that we, as 25 year residents, had never heard."