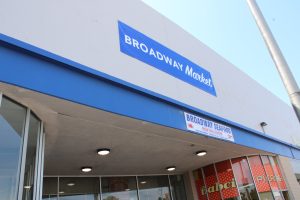 999 Broadway, Buffalo, NY 14212
Open 8:00am – 5:00pm
Welcome, Doors Open Buffalo guests, to the Broadway Market, open from 8:00 am – 5:00 pm Monday through Saturday all year long. The market is home to over twenty-six small businesses offering a range of products from seafood to Polish sausage and horseradish, to pickled vegetables and salsa and dry goods that include hats, caps, Polish pottery, handmade soaps, and jewelry. Stop by one of the Broadway Market's six restaurants for lunch, too!