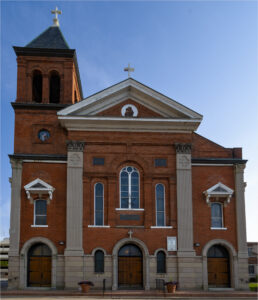 St. Anthony of Padua R.C. Church
Michael Sheehan, 1891; 1901 renovation: Albert A. Post
160 Court St.
Last admittance: 3:45pm
Photography and filming permitted. Tripod Permitted.
Visitor Experience:
St. Anthony of Padua Roman Catholic Church is "The Mother Church of the Italian American Community."  St Anthony of Padua was founded in 1891 and staffed by the missionaries of St. Charles Barromo (Scalabrini Fathers), a religious order established for the care of migrants and refugees around the world.