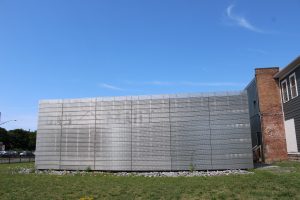 612 Fillmore Ave., Buffalo, NY 14206
Władysław Zawadzki, late 1890's
Last admittance: 3:30pm; Photography permitted; Filming permitted; Tripod permitted; Not handicap accessible; Public restrooms; Public parking
Torn Space Theater (TST) presents original performances, re-interpretations of classic works, site-specific works and Western New York (WNY) premieres of internationally recognized contemporary drama otherwise absent in our community.
Founded in 2001, TST has emerged as the most prominent interdisciplinary theater company working in WNY by distinguishing its programming in two unique areas – original works that are often site-specific and contemporary regional and/or world premieres. TST has received numerous awards and their work has garnered critical praise from PAJ: A Journal of Performance and Art, coverage in CHANCE Magazine, and representation of the United States in the 2019 Prague Quadrennial, an international conference of performance design.