tours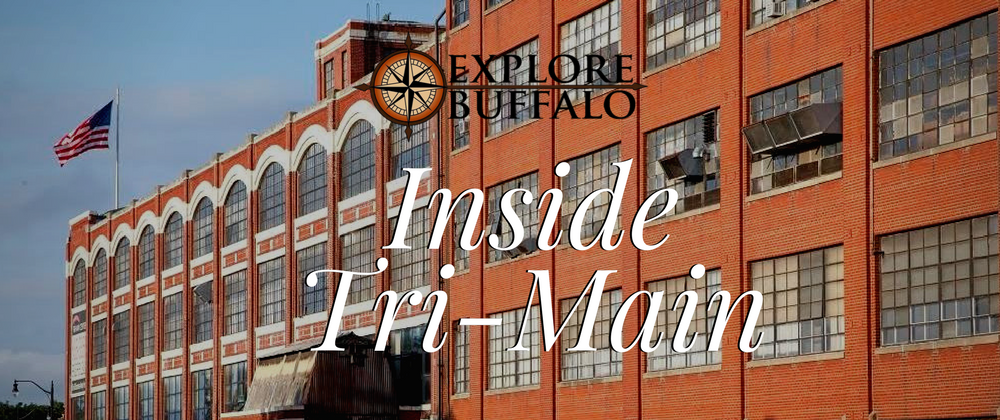 Inside Tri-Main
COST:
General Admission: $15
Explorer Pass Holders: $10
Student Admission: $5
Join us for a tour inside one of Buffalo's most historic industrial buildings! The Tri-Main Center's history encompasses four different eras, beginning with Ford in 1915, and continuing through Bell Aircraft and Trico to the present day as a mixed-use facility housing over 100 different companies over 6 floors and 575,000 square feet. This tour will highlight the past, present, and future of this massive building. As we wind our way through the Tri-Main Center, you'll learn about the building's history and see some of the current tenants. The tour will end at the Buffalo Arts Studio, which you are welcome to explore on your own at the end of the tour as part of their free Fourth Friday event. 
TOUR DETAILS:
Advance reservations are encouraged but not required for this tour.

All credit card payments must be made in advance.  Advance reservations with a credit card can be made online until the tour starting time. Cash or checks are accepted at the start of the tour.
If you make an advance reservation, please print your confirmation email, or be prepared to show it on your phone.

This tour is approximately one hour in length.
The tour is indoors (in good weather, a small amount of the tour may be outside).
This tour is approximately one mile of indoor walking within the building. Stairs are typically used, but an elevator is available if needed.
Cameras are encouraged!
This tour meets at the Tri-Main Center at 2495 Main Street. Please note the main entrance to the building lobby is on Halbert Street, adjacent to the building's parking lots.Please click here for a building map with parking information.