tours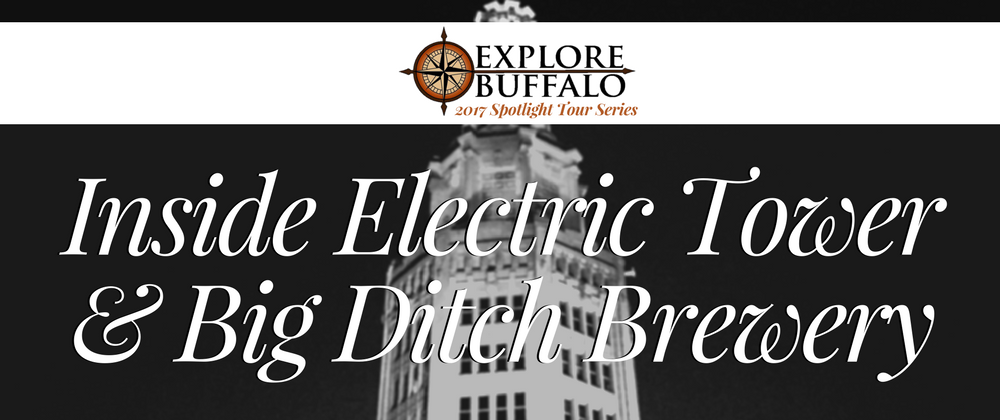 Spotlight Tour: Inside Electric Tower & Big Ditch Brewery
COST:
General Admission: $35
Explorer Pass Admission: $30
Upcoming Dates:
The Electric Tower is one of Buffalo's most recognizable landmarks, symbolizing the City of Light as it shines both day and night. Join us for a unique tour and exclusive Explore Buffalo opportunity to tour areas of the Electric Tower that are normally off-limits to the public, in combination with a tour of Big Ditch Brewery. This tour will include the historic seventh floor, where the former executive offices and boardroom are found, as well as the auditorium inside the top of this distinctive tower. Big Ditch Brewery, located across the street, is an exciting recent addition to Buffalo's brewing scene that opened in 2014.
Included at the end of this tour is a flight of beer and appetizers at Big Ditch Brewery. Space on this tour is limited, and reservations are required. Interior photography is permitted on this tour.