tours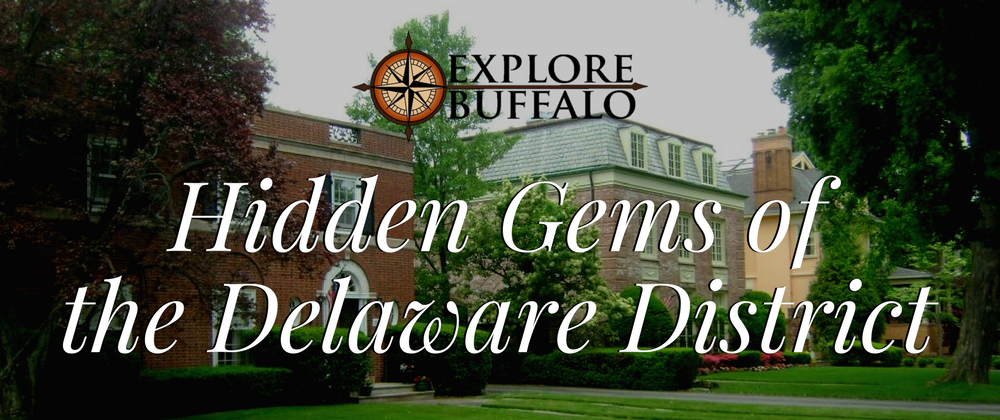 Hidden Gems of the Delaware District
COST:
General Admission: $15
Student Admission: $5
Explorer Pass Holders: FREE
Upcoming Dates:
Saturday, July 1 – 1 PM
Saturday, July 8 – 1 PM
Tuesday, July 11 – 6 PM
Saturday, July 15 – 1 PM
Tuesday, July 18 – 6 PM
Saturday, July 22 – 1 PM
Tuesday, July 25 – 6 PM
Take a walk around-the-block on Linwood Avenue, Bryant Street, Oakland Place, and Summer Street to discover beautiful gardens and spectacular homes in a wide variety of architectural styles just off Delaware Avenue. Many of the families who built these homes are well-known in Buffalo history, such as the Goodyear family, while others are less well known but equally intriguing. Join us to learn their stories and discover the many hidden delights of this neighborhood!
This tour meets at the Theodore Roosevelt Inaugural Site at 641 Delaware Avenue, Buffalo, NY 14202. Parking is available in the TR Site's parking lot accessible from Franklin Street or Delaware Avenue.
TOUR DETAILS:
Advance reservations are encouraged but not required for this tour.

All credit card payments must be made in advance.  Advance reservations with a credit card can be made online until the tour starting time. Cash or checks are accepted at the start of the tour.
If you make an advance reservation, please print your confirmation email, or be prepared to show it on your phone.

This tour is approximately two hours in length.
Please wear comfortable walking shoes and dress for the weather – the tour will proceed rain or shine.
Cameras are encouraged!