Outdoor Art by Bike
Upcoming Dates:
Our bike tours have concluded for 2016 – see you on a bike tour in 2017!
COST:
General Admission: $15
Student Admission: $5
Explorer Pass Holders: Free
Bike Tours are Presented by: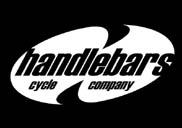 Discover the rich collection of public art found throughout the city, from monuments and murals to statues and sculptures. On this tour we will revisit some of Buffalo's long-time favorites like "Chopin,"  "President Fillmore," "President Cleveland," and "Miss Buffalo," but also some of the newest works like "Shark Girl" and "Spirit of Transportation." Most of the public art is in the form of sculptures, but a special part of the tour will include new outdoor murals.
Meet in front of First Presbyterian Church at One Symphony Circle, Buffalo, NY 14201.
TOUR DETAILS:
Helmets are required for all tour participants. Each tour participant must have a bicycle in good working condition; participants are also required to sign a waiver before the tour.
The minimum age for this tour is 14 years old.
Advance reservations are encouraged but not required for this tour.

All credit card payments must be made in advance.  Advance reservations with a credit card can be made online until the tour starting time. Cash or checks are accepted at the start of the tour.
If you make an advance reservation, please print your confirmation email, or be prepared to show it on your phone.

This tour is approximately two hours in length.
Please wear appropriate footwear and dress for the weather.
In the event of heavy rain or other severe weather, this tour will be canceled.
Cameras are encouraged!