Victorian Views by Bike
Upcoming Dates:
Our bike tours have concluded for 2016 – see you on a bike tour in 2017!
COST:
General Admission: $15
Students: $5
Explorer Pass Holders: Free
Bike Tours are Presented by: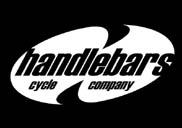 Residential construction during the late 1800s was marked by an extraordinary degree of detail as part of the Victorian style. Join us for a bike tour of three primarily residential avenues that put the Victorian style on full display in stunningly beautiful homes.
You'll be amazed by the variety of ornamentation found on Richmond, Lafayette, and Linwood Avenues as we take a leisurely bike ride along these bike-friendly streets that also connect with the Olmsted park and parkway system. This tour is approximately four miles in length, with frequent stops along the way.
Meet in front of First Presbyterian Church at One Symphony Circle, Buffalo, NY 14201.
TOUR DETAILS:
Helmets are required for all tour participants. Each tour participant must have a bicycle in good working condition; participants are also required to sign a waiver before the tour.
The minimum age for this tour is 14 years old.
Advance reservations are encouraged but not required for this tour.

All credit card payments must be made in advance.  Advance reservations with a credit card can be made online until the tour starting time. Cash or checks are accepted at the start of the tour.
If you make an advance reservation, please print your confirmation email, or be prepared to show it on your phone.

This tour is approximately two hours in length.
Please wear appropriate footwear and dress for the weather.
In the event of heavy rain or other severe weather, this tour will be canceled.
Cameras are encouraged!