tours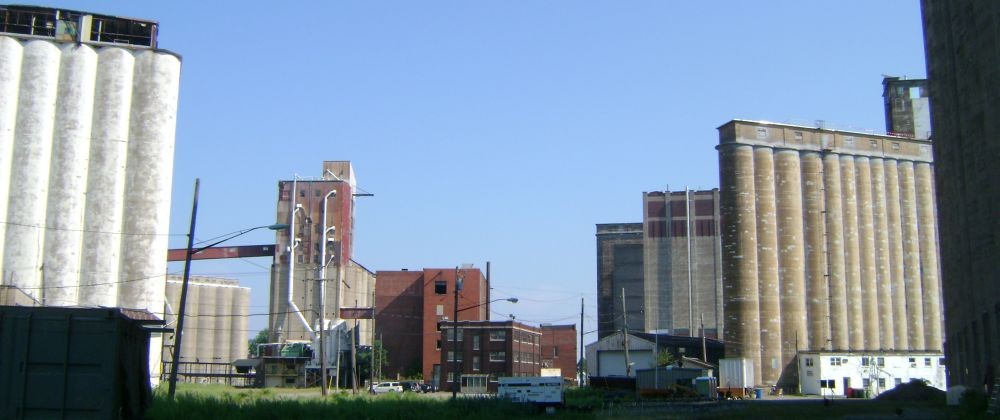 Silo City: Grounded
COST:
General Admission: $15
Student Admission: $5
Explorer Pass Holders; FREE
Upcoming Dates:
Select for online reservations:
Saturday, July 2 – 1 PM
Sunday, July 3 – 10 AM
Tuesday, July 5 – 6 PM
Thursday, July 7 – 10 AM
Sunday, July 10 – 1 PM
Tuesday, July 12 – 6 PM
Thursday, July 14 – 10 AM
Saturday, July 16 – 1 PM
Thursday, July 21 – 10 AM
Saturday, July 23 – 1 PM
Sunday, July 24 – 10 AM
Tuesday, July 26 – 6 PM
Thursday, July 28 – 10 AM
Space is limited for each tour – advance reservations are encouraged. Call (716) 245-3032 to make your reservation today!
At ground level, experience the monumental scale of the grain elevators constructed in Buffalo in the first half of the twentieth century, and also see how they are now being repurposed. On this guided walk around the grounds of Silo City, you will enter the ground floor work areas of a flour mill, two grain elevators, and a malthouse. You will also see new projects including "Elevator B." 
The tour meets at Silo City, 120 Silo City Row, Buffalo, NY, 14203. Turn from Ohio Street onto Silo City Row, and enter Silo City through the gate. Ahead on your right will be a small brick office building, where the tour will assemble. Ample parking is available on site.
Tour Details:
Advance reservations are encouraged but not required for this tour.

All credit card payments must be made in advance.  Advance reservations with a credit card can be made online until the tour starting time. Cash or checks are accepted at the start of the tour.
If you make an advance reservation, please print your confirmation email, or be prepared to show it on your phone.

This tour is between ninety minutes and two hours in length.
Please wear comfortable walking shoes; no sandals or open-toed shoes are permitted on this tour.
The tour will proceed rain or shine.
Cameras are encouraged!