Leading Ladies: Downtown Women's History Walking Tour
Upcoming Dates:
There are no dates available for this tour in 2018. New dates will be available in spring 2019 for our 2019 tour season. Check our Calendar for currently available tours! 
COST:
General Admission: $15
Student Admission: $5
Explorer Pass Holders: FREE
Tour Meets At:
WNY Book Arts Center
468 Washington Street, Buffalo, NY 14203
Join us for a downtown walking tour devoted entirely to the contributions of Buffalo women! While walking by many of downtown Buffalo's architectural attractions, learn about the significant role women have played in Buffalo history, including establishing and supporting many of our community's institutions. Buffalo women have also had a major impact on American history, as the home of two First Ladies and America's first professional woman architect, among many others. In addition, Buffalo has been home to many prominent women artists, authors, and actresses, and women have been leaders of the local architectural preservation movement including the saving of the Old Post Office.
TOUR DETAILS:
Advance reservations are encouraged but not required for this tour.

All credit card payments must be made in advance.  Advance reservations with a credit card can be made online until the tour starting time. Cash or checks are accepted at the start of the tour.
If you make an advance reservation, please print your confirmation email, or be prepared to show it on your phone.

This tour is between ninety minutes and two hours in length.
Please wear comfortable walking shoes and dress for the weather – the tour will proceed rain or shine.
Cameras are encouraged!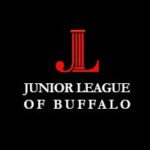 This tour is made possible with the generous support of the Junior League of Buffalo.